Align your thinking, your processes, and your organization around experience
The Experience-centric Organisation
"The Experience-Centric Organization is a wonderful primer for how to thrive in today's Experience Economy.

The entire book shows you how to align your thinking, your processes, and your organization around experience staging, and Simon Clatworthy's experience wheel is worth the price of admission all by itself. Understand it, embrace it, and use it to infuse your organization with what it takes to become truly experience-centric."

-- B. Joseph Pine II, co-author, The Experience Economy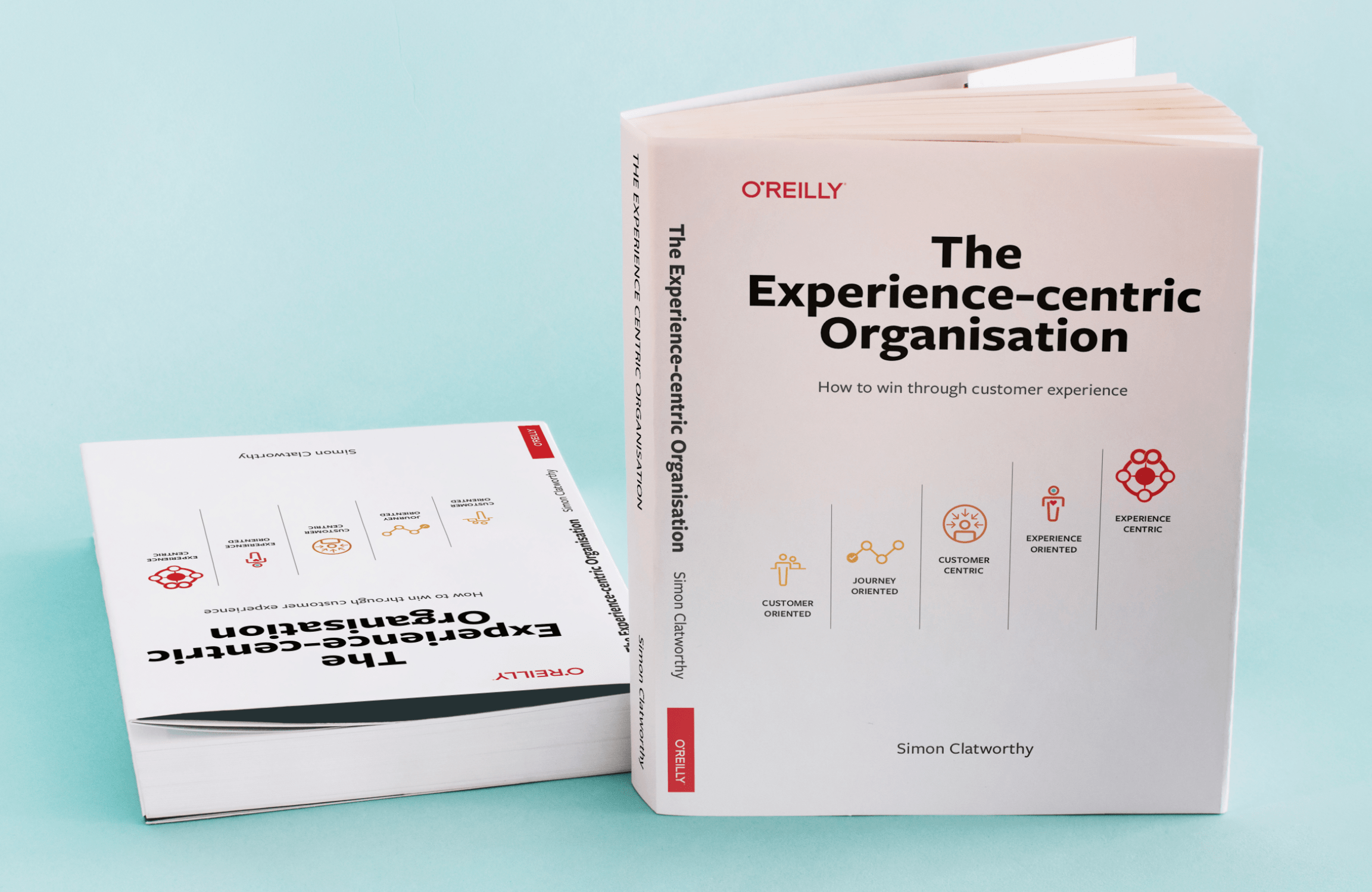 About the book

Is your organization prepared for the next paradigm of customer experience or will you be left behind as organizations gear up to compete at a totally new level of customer experience?

With this practical guide, executives will learn how to turn their companies into experience-centric organizations, where technology platforms, organizational structures, and strategic alliances are aligned towards the development and delivery of exceptional experiences.


The move from function to experience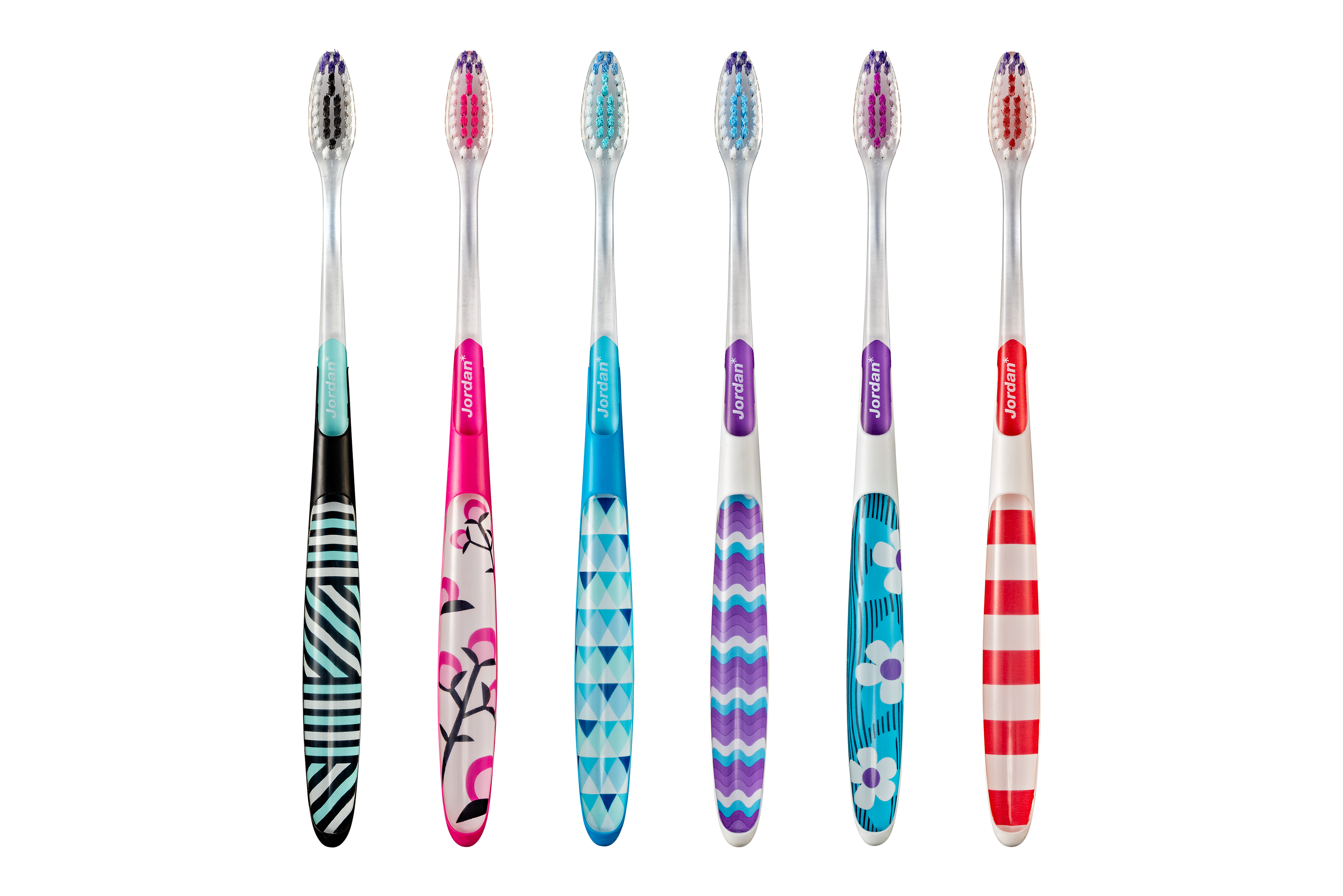 We have moved from a functionally focussed world, to an experiential one. We take it for granted that a toothbrush will clean our teeth and be good to hold. Now, we choose products and services based upon how they make us feel. We crave products and services that talk to our emotions and our sense of beauty. This emotional connection creates a relationship to the service or product provider. We move from a transactional buyer/seller relationship to one where the product or service becomes a part of our everyday life.

The book describes the move from function to experience, and how your organisation can align itself to provide the experiences that customers crave. It highlights recent neuropsychology that shows that our hunger for memorable experiences is grounded in our very nature as human beings, and the book explains how you can use this knowledge to design and deliver products and services that surprise and delight customers.
The 5 steps to become experience-centric
These are the five steps that organisations take on their trajectory towards experience centricity. This is a pattern that we have repeatedly seen in organisations that focus upon the customer experience.

Developing an experience-centric organisation is both a sprint and a marathon. It can be a sprint at the beginning, because quick wins are possible by taking a journey- and customer focus. Then, it becomes a longer-term transformation, where multiple organisational change initiatives need to work together towards experience-centricity.

The book describes the five stages of transformation towards the experience-centric organisation, the characteristics of each stage and how an organisation can fast forward to the next stage.
The structure of the experience-centric organisation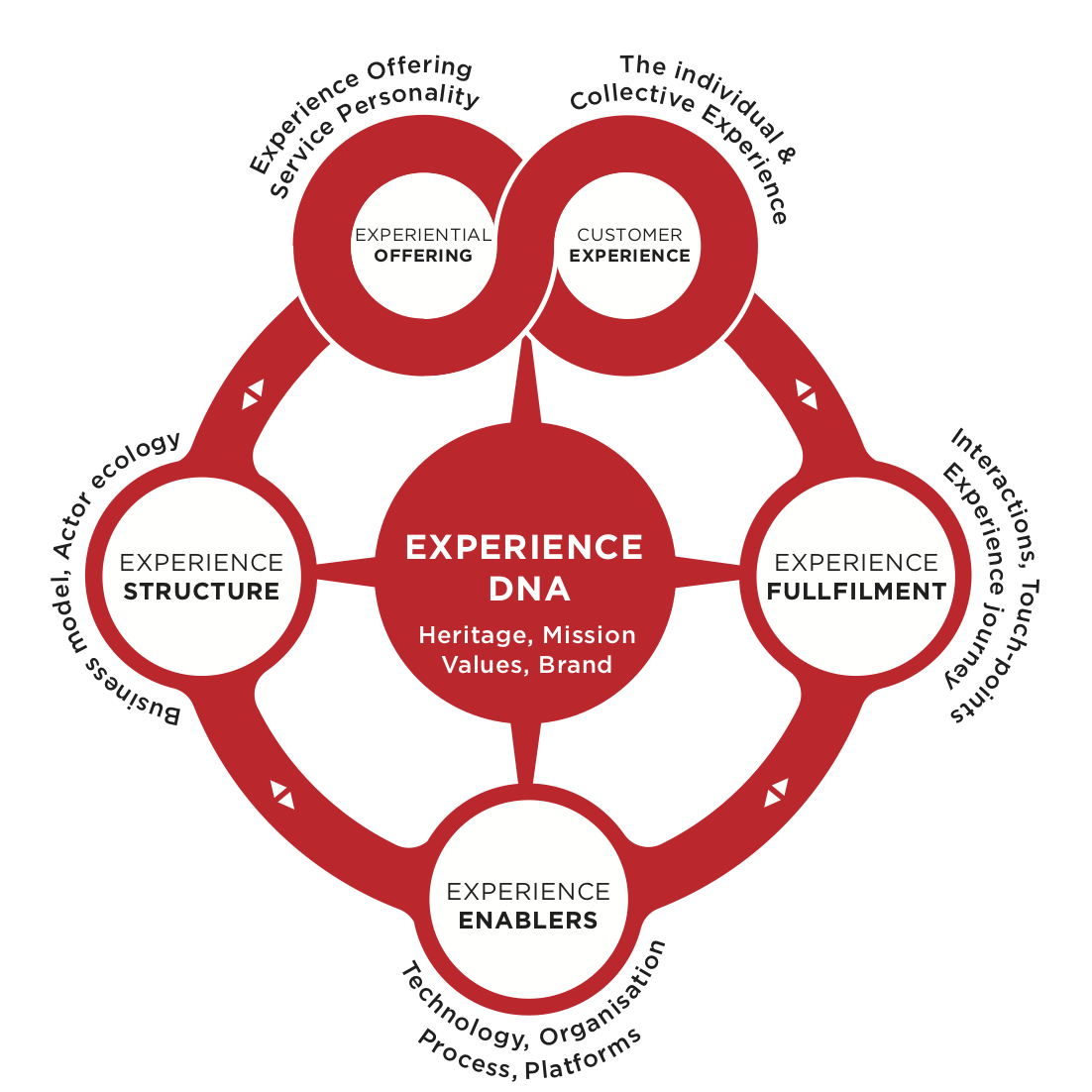 To provide stand out experiences you need to have an organisation that has capabilities to be able to design and deliver them. You need an experience structure. The wheel of experience-centricity describes the supporting structures within the organisation, and how they work together to provide an experience that a customer desires.

The core idea behind the wheel is that you start with the experience and then work around it so as to enable each part of the organisation to contribute towards its delivery. The further around the wheel you go, the more strategic the wheel becomes, therefore ensuring that strategic decisions are made from a customer experience perspective. The wheel revolves around the experience DNA of your organisation, which becomes a strategic resource for the whole organisation, and its main building block.

The book describes the wheel and each of its component parts in detail. Importantly it describes the key role that your experiential DNA plays in the design and delivery of desirable customer experiences.
Brandslation: Translating experiential DNA into customer experiences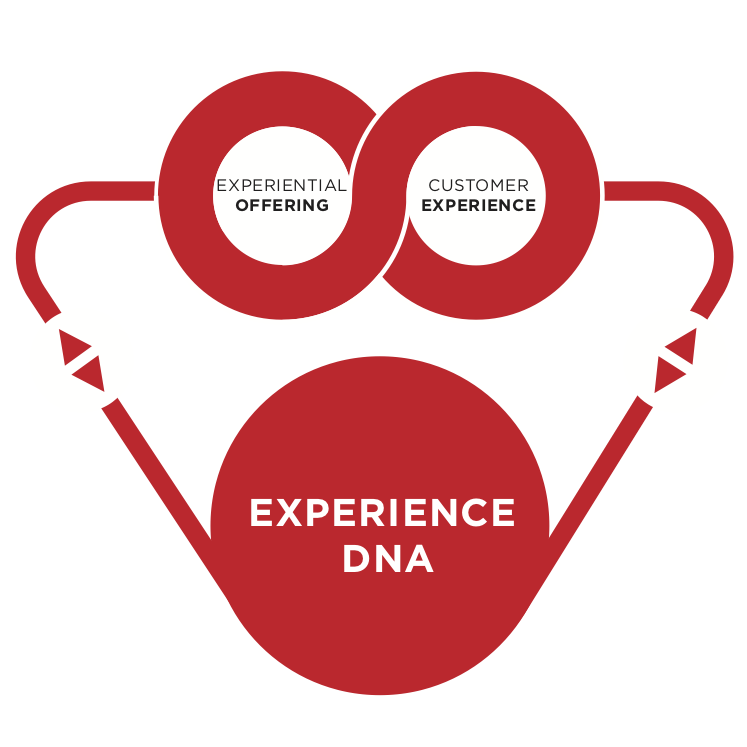 The book introduces the concept of experiential DNA as an evolution of your brand DNA. It shows how to define your unique experiential DNA and how to use it as a platform to develop relevant and desirable offerings that will deliver extraordinary customer experiences. Experiential DNA is a mix of your mission, vision, and values; your brand strategy and history; how you view yourself; how you are viewed by your customers; and your heritage. It is a mix of who you are, who you have been and who you want to be, and is balanced between the customer perspective and the organizational perspective. Similar to human DNA, experiential DNA defines you as an organisation, and what you can and cannot offer as a customer experience. Experiential DNA is your prime asset, and the book explains how you can translate this DNA into the customer experience. It shows that a successful translation will not only develop your unique experiential position, it will also make it hard for competitors to copy you. Using your experiential DNA will help you develop compelling offerings and experiences and also provide barriers for competitor entry.